Lethe Press
sometime in 2010. The collection will include all of my published erotica and some original stories, including a steampunk erotica novella titled "The Electric Lash". Heh.
This will be my first book in print. I'm very, very excited. Here are the old-timey skeletons again - I didn't think I'd use them again so soon, but what the fuck. EVERYONE DANCE!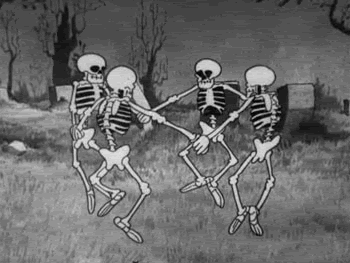 I just signed and mailed off the contracts for my first short story collection, to be published by
Current Location:

cubicle of doom

Current Mood:

ecstatic

Current Music:

Moby - "Porcelain"